Magische Alltagsvorstellungen und spätmittelalterliche Zaubereiprozesse in Tirol
Abstract
Common Magical Concepts and Late-Medieval Sorcery Trials in Tyrol
The beliefs of the people in the late Middle Ages went beyond the canonical doctrine of the Catholic Church, magic performances complemented the religion and its application has played a central role in coping with everyday life. The aim of the following paper is to discuss the historical function of magical ideas in social context, their importance for everyday life and world-view, and furthermore the criminalization, legal interpretation and prosecution of "magical crimes". The conclusion tries to offer guidelines to distinguish between socially accepted magic and criminalized sorcery on the eve of the European witch hunting era.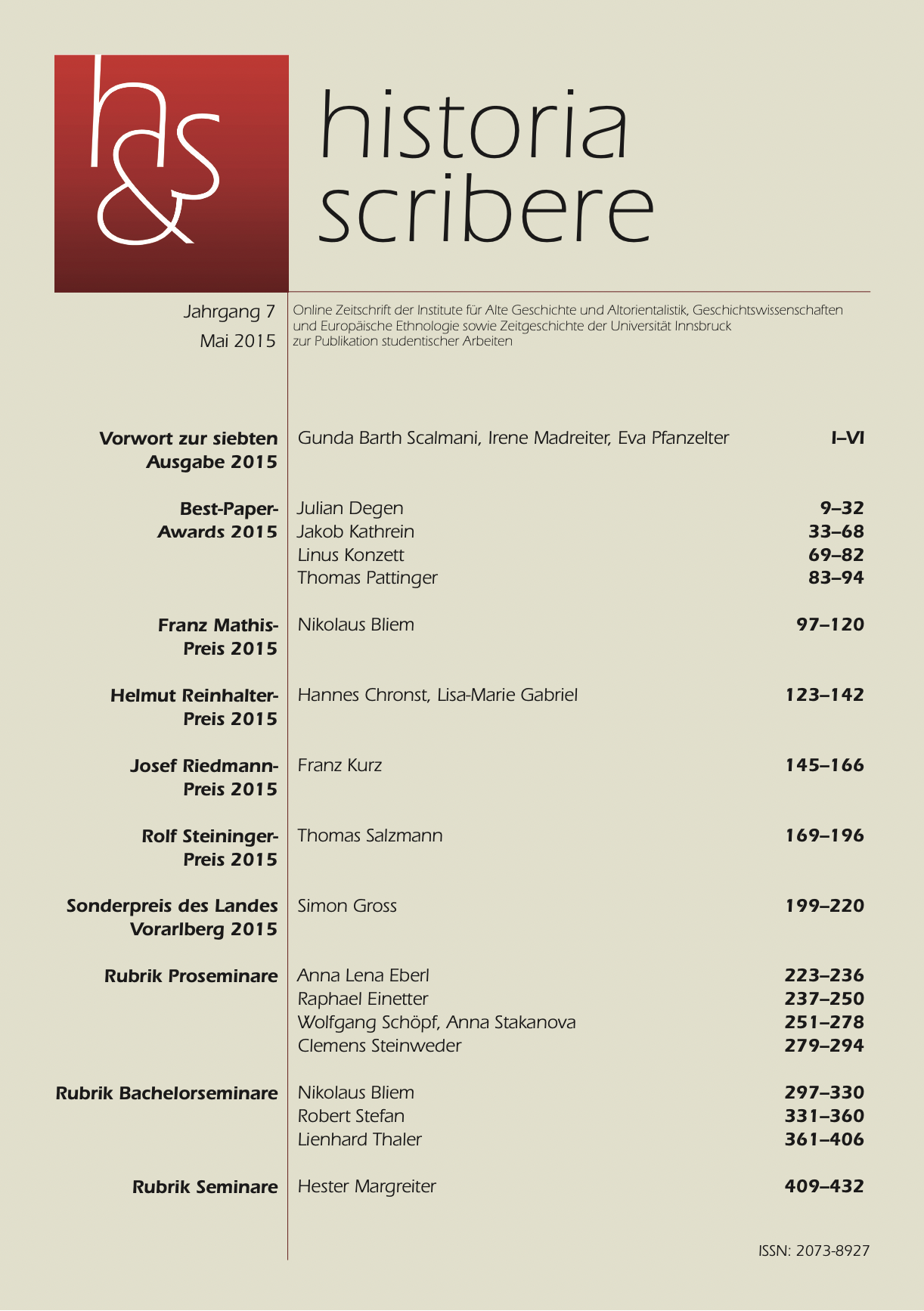 Downloads
Lizenz
Die Einreicher_innen erklären sich mit Einreichen der Beiträge mit den Copyright-Bedingungen von 
historia.scribere
, d. h. mit der Online-Publikation ihrer Arbeiten, einverstanden.
Diese Beiträge werden im sog. Gold Open Access publiziert und sind unter der Creative Commons-Lizenz (CC BY-NC-SA 3.0 AT) lizenziert.