Kybele in Griechenland. Ankunft und Aufnahme der Göttermutter in der griechischen Welt
Abstract
Cybele in Greece. The Arrival and Reception of the Mother of the Gods in the ancient Greek world.
The following seminar-paper aims to show the arrival and reception of the phrygian Mother Goddess Matar in the greek world. It will first take a closer look at the early known sources, be it written or archaeological, of the Goddess Kybele. This article will further present, on the basis of these sources, the way the Mother of the Gods took from ancient Phrygia across Anatolia toAthens. Through her journey into the greek world Kybele had gone through an essential transformation to be accepted and worshipped as one of the primary Mother Goddess` of the ancient world.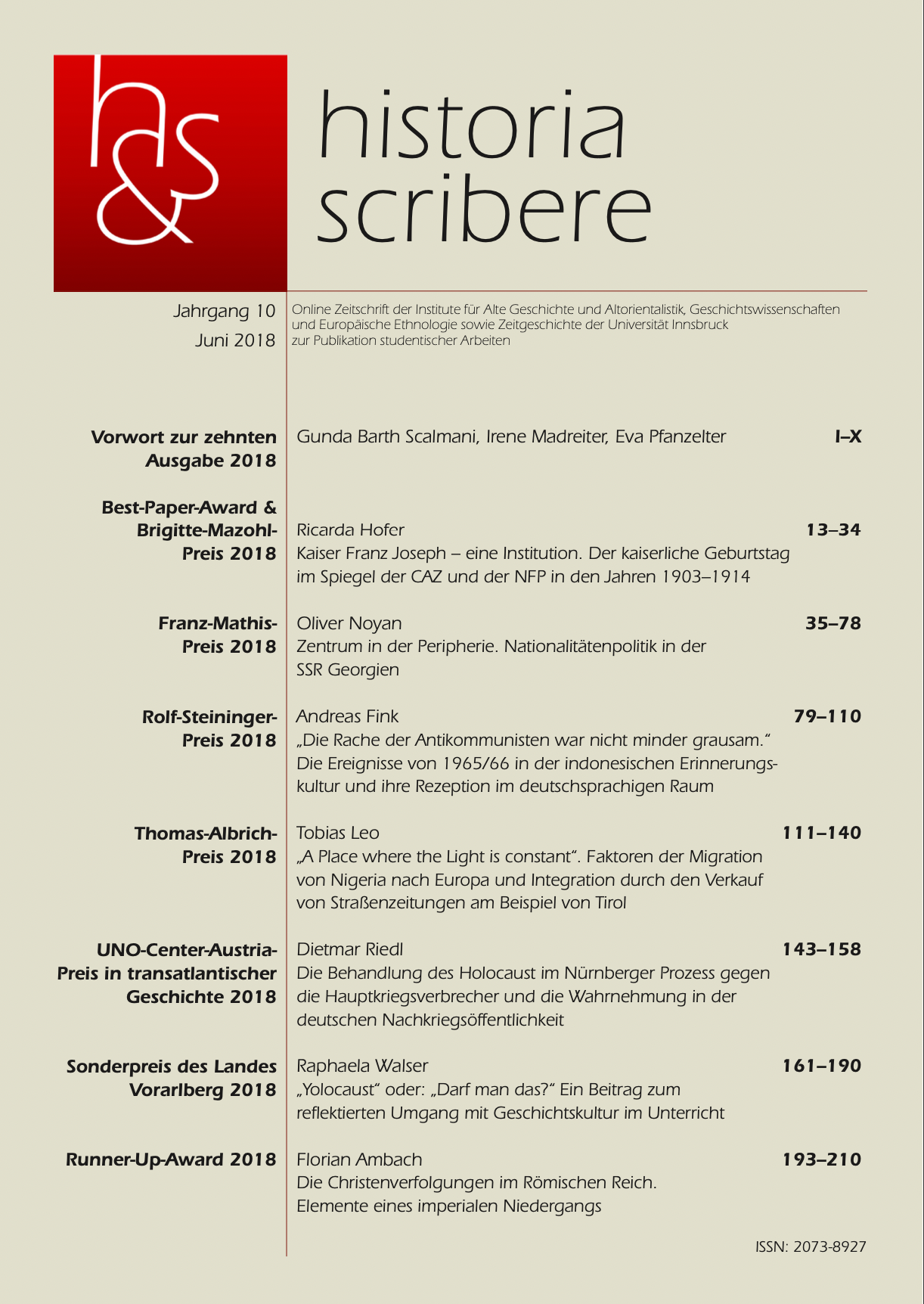 Downloads
Rubrik
Lobende Erwähnung von historia.scribere 10 (2018)
Lizenz
Die Einreicher_innen erklären sich mit Einreichen der Beiträge mit den Copyright-Bedingungen von 
historia.scribere
, d. h. mit der Online-Publikation ihrer Arbeiten, einverstanden.
Diese Beiträge werden im sog. Gold Open Access publiziert und sind unter der Creative Commons-Lizenz (CC BY-NC-SA 3.0 AT) lizenziert.